Join us for our January meeting:
Racial Equity and Equality in Arlington
We are delighted to share that Krysta Jones, producer and host of Making Democracy Work and leadership and civic engagement advocate, has agreed to facilitate a discussion on racial equity and equality in Arlington for our chapter on January 23rd at 10:30 am. 
Please save the date and plan to join us for this important discussion!!! An invitation to register for this Zoom meeting will be sent to all AAUW Arlington members, and the meeting is open to the public. For a link to register, contact presarlvaaauw@gmail.com.
---
Let's Talk About Books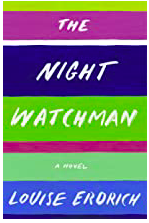 Our January meeting will be Tuesday, January 26, 2 pm.  Our book selection is The Night Watchman by Louise Erdich.
Shortly before the meeting Terry Bratt will send an invitation with the Zoom information. Watch your email and come join the fun!  Look forward to seeing you then.
See all our books for 2020-21 with a brief description of each on the Let's Talk About Books page.
Barbara Gallagher, Chair
---
In Remembrance
We are saddened to learn of the death of treasured member of the Arlington branch Denise Decker on Tuesday, November 4th. She was serving as our Diversity, Equity and Inclusion point of contact on our Board. Read her obituary and get more information about services.
Denise and a colleague with the American Council of the Blind were interviewed by National  Public Radio in regard to audio description and inclusion of people who are blind or vision-impaired at movies and theater.  The interview aired on All Things Considered August 16.  Read the transcript or listen to the audio.
---
Get Paid What You're Worth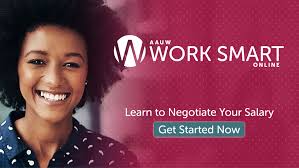 Take AAUW WorkSmart Online, a free one-hour salary negotiation course. It is designed to help women negotiate for a new job, raise, or promotion.
---
New ways to contact us

You can reach
In an effort to protect member privacy, personal email, home addresses and phone numbers will no longer be used on the web page or the newsletter posted on the website.  Please check the membership directory for this information.
---
AAUW Calendar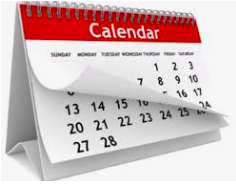 Our AAUW Calendar has moved to google which means you can check it online from the website or subscribe and see it directly on your phone or laptop! Additional information about the events is available by clicking the item.  Contact Teri at newsarlvaaauw@gmail.com if you have any questions.
---
AAUW Arlington Branch
Public group · 1 member
The Arlington, VA Branch of AAUW was chartered in 1944. Join this group to get announcements in your Newsfeed. See us on the web https://arlington-v…
AAUW, founded in 1881, is a nonprofit, nonpartisan organization with more than 160,000 members. 
---
AAUW Mission
AAUW advances equity for women and girls through advocacy, education, philanthropy, and research.
AAUW's Vision Statement
AAUW empowers all women and girls to reach their highest potential.
AAUW's Value Promise
By joining AAUW, you belong to a community that breaks through educational and economic barriers so that all women and girls have a fair chance.
AAUW Diversity Statement
In principle and in practice, AAUW values and seeks an inclusive membership,
workforce, leadership team and board of directors. There shall be no
barriers to full participation in this organization on the basis of age,
disability, ethnicity, gender, gender identity, geographical location,
national origin, race, religious beliefs, sexual orientation or
socioeconomic status.
---