May Membership and Awards Meeting
---
Let's Talk About Books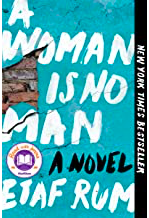 TheJune meeting for Let's Talk About Books is Tuesday, June 22, 2 pm at your regular Zoom location.  Our book selection is A Woman is No Man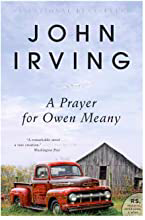 by Etaf Rum.
Our July meeting is schedule for July 19, at 7 pm.  Our book selection is A Prayer for Owen Meany by John Irving.
At our July meeting we will have the opportunity to lobby for our suggestions for next year, but the vote of the group will determine if it makes the list.  We need 11 titles since we do not meet in August.  When considering your suggestions (a maximum of three) we ask that it be readily available at the library or in paperback.  If you send me your suggestions with a short blurb about the book, I will compile the list and send to all before the meeting so you can be contemplating your choices. Here are links to the Master Book List so you can see what we have already read.   Let me know if you  have any problems. Link to Master list by title.  Link to Master list by author.
Shortly before each meeting Terry Bratt or Carol Dabbs will send an invitation with the Zoom information. So, watch your email and come join the fun!  Look forward to seeing you then.
See all our books for 2020-21 with a brief description of each on the Let's Talk About Books page.
Barbara Gallagher, Chair
---
Time to Renew your Dues for 2021-22
It's that time of year when AAUW will be asking you to renew your membership dues. While the amount of AAUW national dues has increased for the 2021-22 fiscal year to $62 (of which $59 is deductible), state dues remain $15, and branch dues remain $16 for the new fiscal year. This means that the total dues for an Arlington Branch Member will be $93 or $31 for a paid Life Member. Honorary Life Members (those who have paid dues for 50 years) do not pay dues to national, state, or branch.
Members will receive an email with a link to pay your dues online or by check in the next few weeks. If paying by check, please make your check payable to Arlington Branch AAUW and mail it to Mary Spatz by June 30, 2021. (Address in Membership Directory and in the email that sent you the link to this newsletter.)
Thank you for renewing your membership at this time. We look forward to seeing you either on Zoom and/or in person next year.
Michele Milden and Gail McGinn, Membership Co-VPs
---
New Officers begin July 1, 2021
President: Terry Bratt(2021-2023) and Karen Darner (2021-2023) presarlvaaauw@gmail.com
Co-First VPs for Programs: Meg Tuccillo (2021-2023)
Co-Second VPs for Membership:  Michelle Milden (2021-2022) and Gail McGinn (2020-22)
Third VP for Communications: Teri Doxsee (2021-2023) newsarlvaaauw@gmail.com
Co-Secretaries: Candace Lilyquist (2021-22) and Susan Senn (2021-2022)
Treasurer: Mary Spatz (2021-2022)
Public Policy: Sara Anderson
---
Get Paid What You're Worth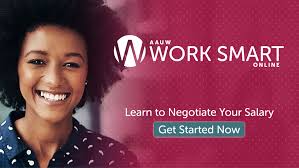 Take AAUW WorkSmart Online, a free one-hour salary negotiation course. It is designed to help women negotiate for a new job, raise, or promotion.
---
New ways to contact us

You can reach
In an effort to protect member privacy, personal email, home addresses and phone numbers will no longer be used on the web page or the newsletter posted on the website.  Please check the membership directory for this information.
---
AAUW Calendar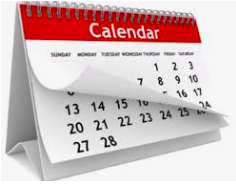 Our AAUW Calendar has moved to google which means you can check it online from the website or subscribe and see it directly on your phone or laptop! Additional information about the events is available by clicking the item.  Contact Teri at newsarlvaaauw@gmail.com if you have any questions.
---
AAUW Arlington Branch
Public group · 1 member
The Arlington, VA Branch of AAUW was chartered in 1944. Join this group to get announcements in your Newsfeed. See us on the web https://arlington-v…
AAUW, founded in 1881, is a nonprofit, nonpartisan organization with more than 160,000 members. 
---
AAUW Mission
AAUW advances equity for women and girls through advocacy, education, philanthropy, and research.
AAUW's Vision Statement
AAUW empowers all women and girls to reach their highest potential.
AAUW's Value Promise
By joining AAUW, you belong to a community that breaks through educational and economic barriers so that all women and girls have a fair chance.
AAUW Diversity Statement
In principle and in practice, AAUW values and seeks an inclusive membership,
workforce, leadership team and board of directors. There shall be no
barriers to full participation in this organization on the basis of age,
disability, ethnicity, gender, gender identity, geographical location,
national origin, race, religious beliefs, sexual orientation or
socioeconomic status.
---