Hope to see you Saturday at our Holiday Luncheon
Date and time:  Saturday, December 2, at twelve noon
Place: La Côte d'Or Café, 6876 Langston Blvd., Arlington, VA 22213
We have reserved a room just for us.  We will each pay individually. Below are the options we will have for our $28 3-course Holiday Luncheon menu.  Be ready to provide your selections at the luncheon.
Appetizer
Soup of the day
Caesar salad
Panisse fries, lemon, basil aioli
Main course
Linguini pasta, basil pistou, parmesan cheese, pine nuts, French green beans
"Steak hachée" chopped steak, black peppercorn cream sauce, French fries
Chicken Blanquette, cream velouté, mushroom, pear onions, pilaf rice
Dessert
Cream caramel
Bread pudding, walnut, peach, cinnamon, vanilla sauce
Sorbet/ice cream
The room we have reserved can hold only 30 people. Contact Barbara Smith if you would like to attend and you have not already RSVPed.
After the Holiday Luncheon, you will have the opportunity to browse the books, wines, and chocolates at One More Page Books, located at 2200 N. Westmoreland Street, just across the street from La Côte d'Or Café.
---
Mark Your Calendars for Upcoming Programs in 2023-24!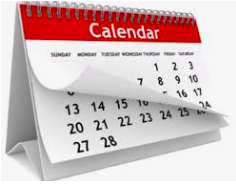 Below is a list of upcoming programs for the Arlington Chapter of AAUW.  Meetings will be held at Lubber Run Community Center, unless noted below.
Sat., January 20, at 10:30 am – Jessica Kaplan of the Arlington Historical Society will talk about the "Memorializing the Enslaved in Arlington" project, which has recovered the history of 1,400 enslaved people who lived in Arlington.
Sat., Feb. 24, at 10:30 am – Eileen Bogdanoff, an experienced genealogist and an expert on using Ancestry.com, will share information and tools for learning about your family's roots. She gives monthly talks as part of Arlington's 55+ Program.
Sat., March 16, at 10:30 am – Annual Meeting/Election  – Program TBD in conjunction with March being Women's History Month.
Mon., April 15 at 7:00 pm – on Zoom – STEM Program – Science Fair Awards
Mon., May 20 at 7:00 pm – Scholarship Awards
Let us know if you have any questions about the programs listed above.
Barbara Smith and Barbara Gallagher, Co Vice Presidents for Program
---
Talk About Books
The December meeting of Let's Talk About Books will be
Tuesday, December 12, 2 pm at the home of Barbara Gallagher. Please let Barbara know if you will be attending.  Our book
selection is Dinners with Ruth by Nina Totenberg.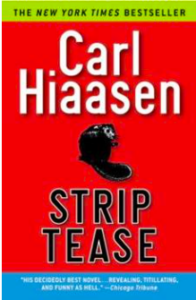 Our January meeting is Tuesday, January 23, 2 pm at
your regular Zoom location, unless someone would like
to host it.  If you would like to host, please let me know
and I'll get word out to all members.  Our book selection is Striptease by Carl Hiassen.  Terry Bratt will send an invitation with the Zoom information. So,
watch your email and come join the fun!
Opportunities for hosting are still available on 2/27, 3/19, 4/16, 5/21, and 6/25. Please let me know if you are interested.
See our book list for the coming year and the meeting dates. All meetings except October and July 2024 have hosting opportunities.
Happy reading!
Barbara Gallagher, Let's Talk About Books Chair
---
Has your Membership Lapsed?
Dues were due by June 30.  If you have not renewed your membership has lapsed and you need to join again.  
You can join online by going to  AAUW Arlington (VA) Branch. It is important to scroll down to the middle of the membership landing page. Click on this link to join as a Branch Member.  Please reach out to Candace Lilyquist if you would like support joining online. 
Branch dues are $16, VA State dues are 15, and National dues are $72 for a total of $103.  You can also send a check to Teri Doxsee. Contact her at treasurer4aauw@gmail.com for her address.
---
Officers for 2023-2024 (Begins July 1, 2023)
---
Get Paid What You're Worth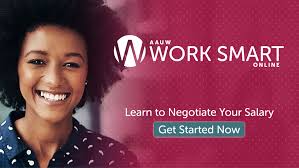 Take AAUW WorkSmart Online, a free one-hour salary negotiation course. It is designed to help women negotiate for a new job, raise, or promotion.
---


You can reach
In an effort to protect member privacy, personal email, home addresses and phone numbers will no longer be used on the web page or the newsletter posted on the website.  Please check the membership directory for this information.
---
AAUW Calendar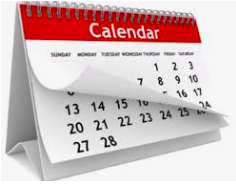 Our AAUW Calendar has moved to google which means you can check it online from the website or subscribe and see it directly on your phone or laptop! Additional information about the events is available by clicking the item.  Contact Rebecca at newsarlvaaauw@gmail.com if you have any questions.
---
AAUW Arlington Branch
Public group · 1 member
The Arlington, VA Branch of AAUW was chartered in 1944. Join this group to get announcements in your Newsfeed. See us on the web https://arlington-v…
AAUW, founded in 1881, is a nonprofit, nonpartisan organization with more than 160,000 members. 
---
AAUW Mission
AAUW advances equity for women and girls through advocacy, education, philanthropy, and research.
AAUW's Vision Statement
AAUW empowers all women and girls to reach their highest potential.
AAUW's Value Promise
By joining AAUW, you belong to a community that breaks through educational and economic barriers so that all women and girls have a fair chance.
AAUW Diversity Statement
In principle and in practice, AAUW values and seeks an inclusive membership,
workforce, leadership team and board of directors. There shall be no
barriers to full participation in this organization on the basis of age,
disability, ethnicity, gender, gender identity, geographical location,
national origin, race, religious beliefs, sexual orientation or
socioeconomic status.
---