Annual Meeting Rescheduled for May 30th 10:30 a.m. on Zoom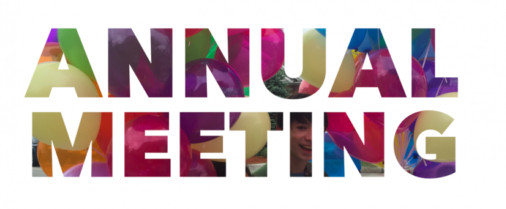 AAUW Arlington, Virginia Annual Meeting will take place virtually, using Zoom software.  Our Bylaws require an annual meeting, but state law exonerates us from the requirement that it take place in March based on the emergency situation. There are 3 pieces of essential business:  to approve last year's minutes, vote on the nominations committee's slate of officers, and vote on bylaws changes.
Branch members will be sent notification of this meeting at least 20 days in advance.  That email will include the link for Zoom and instructions.
Here are the reports needed for the meeting:
---
Proposed Slate of Officers for 2020-2021
The membership will vote on the following slate of new officers for two year terms, July 1, 2020 through June 30, 2022 at the annual business meeting:
Co-second VP for Membership: Gail McGinn
Secretary:

 

Marie Schryver
Treasurer:

 

Gloria Rothman
The following officers' terms of office continue through FY 20-21:
President: Carol Dabbs
Co-first VPs for Programs: Chioma Eni and Meg Tuccillo
Co-second VP for Membership: Michele Milden

Assistant Treasurer: Teri Doxsee